Washington Bridges Perform Well Nationally
Lead in text:
There's a lot of water in Washington state, and therefore a lot of bridges. Transportation for America put together the numbers of structurally deficient bridges by state county and compared Washington to the rest of the country. There's good news: Washington is ranked 46 out of 51 states (including Washington, D.C.) in structurally deficient bridges. Pennsylvania performed the worst with 24.5 percent of bridges considered deficient.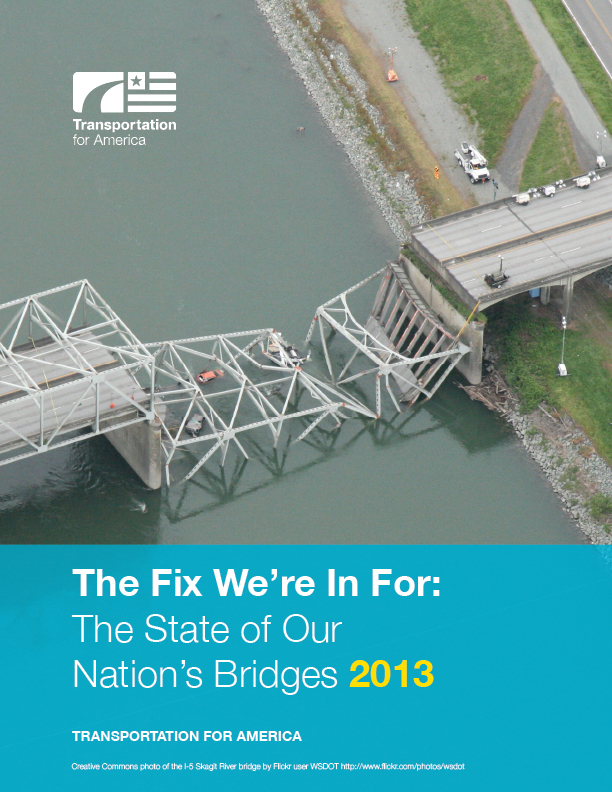 Visualizing the numbers Did you know that in another ten years, one in four bridges will be 65 years old or older? And today, almost 50 percent of bridges of that age are structurally deficient? In the minute it'll take you to view this full infographic with more facts like that, another 180,000 trips will be taken on deficient bridges.